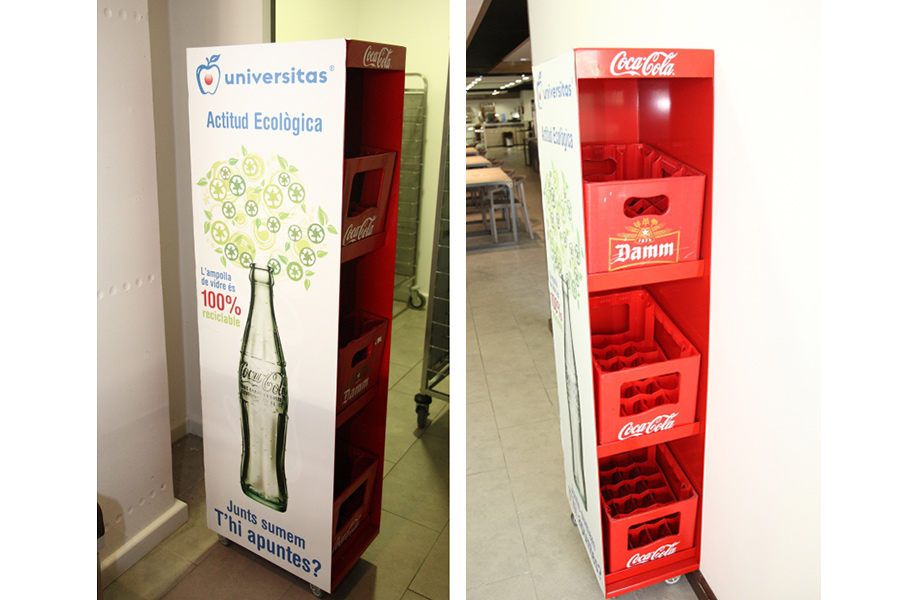 Universitas and recycling
Under the Universitas environmental policy is a commitment to recycling. We have been working for years on the implementation of a proper system of waste collection.
We also work closely with accredited by the Catalan Waste Agency for the collection of paper, cardboard, aluminum and oil operators. In the last case, currently we work with transit agencies accredited for that purpose by the Department of Industry and Environment of the Generalitat de Catalunya. In each collection, a document where is reflected the return of the product to a regeneration process under current regulations is signed. We have now replaced most of the non-recyclable packaging drinks, now we buy reusable glass format, and we have also installed panels to the awareness of our customers about using returnable containers.